GURPS Technomancer
Demolition Bag
Description: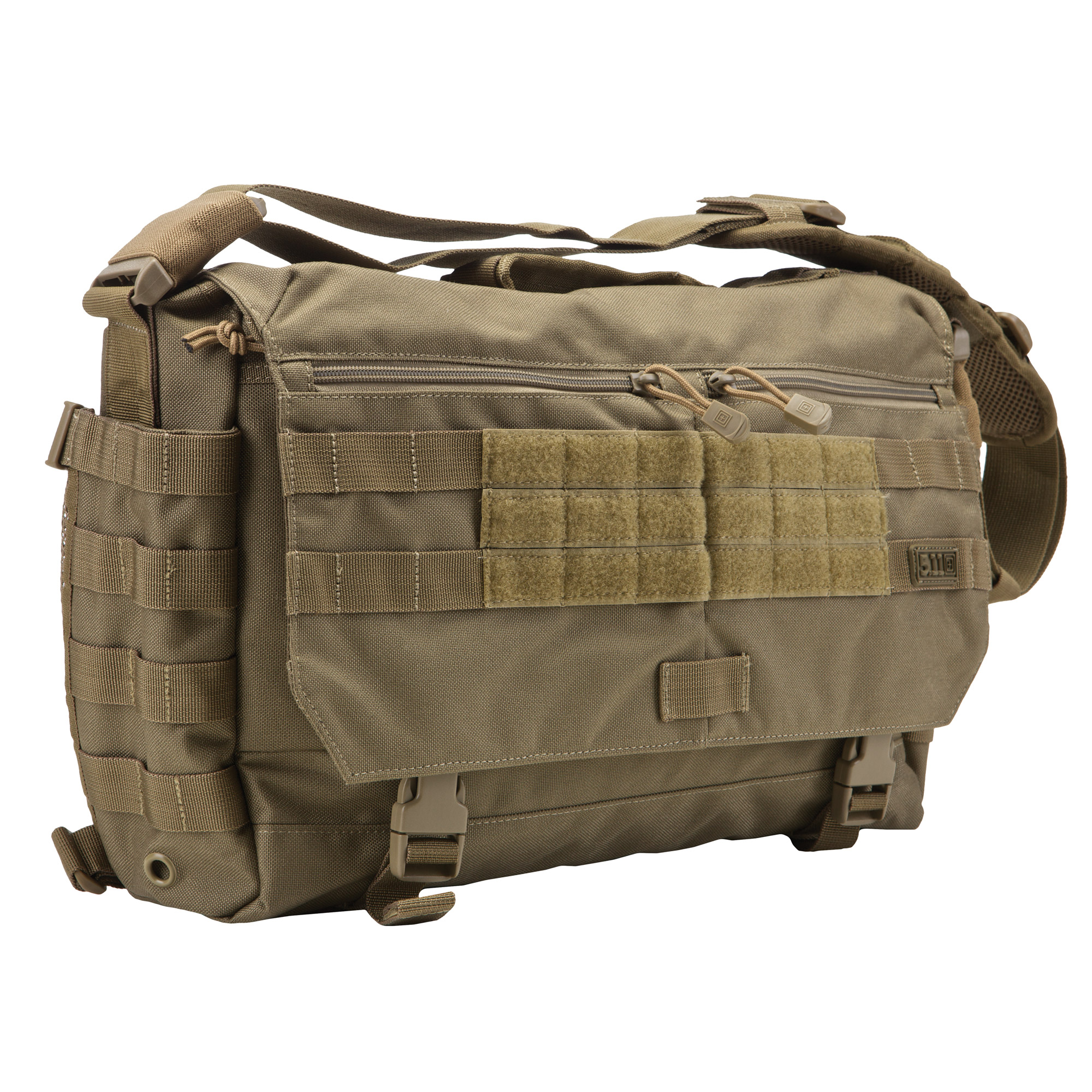 Things I was Looking For in a Bag:
- Easily Visible Bag, Not Something That Blends in with the Crowd
- Ease of Use Getting through TSA Checkpoints at Airports
- Can Carry All my Stuff in an Organized Way without being Stuffed Full
- Comfortable Shoulder Strap
- Ability to Access Key Items Quickly
I'll break down the the review by the 5 items I mentioned above so you can skip over what yuou may have no interest in.
LOOKS:
It is, of course, a military inspired bag which provides it with a pretty unique look among messenger and other carry bags. I received compliments on this bag within 30 minutes of leaving the house. It is unique enough to spot in a crowd and low key enough to not draw un-needed attention to yourself.
Ease of Use Getting Through TSA:
Some people don't like a messenger bag for airport use, personally, I prefer it. No zippers to mess with, just open the flap, pop out my computer, throw my wallet, belt, watch, and any other items in my pocket right into the bag the same time I'm taking out my laptop and all I need is one bin for the laptop itself. It's quick and easy, and if you travel as much as I do you will appreciate the ease of getting through TSA checkpoints with this bag.
KEEPING STUFF ORGANIZED:
As long as you know how to pack and are already generally organized you will love this bag. It has about 20 different pockets and sleeves to customize the way you see fit. With the webbing on the outside and inside you can add pouches, cell phone carriers, etc. till your heart is desired. Here is a quick list of what I am able to carry in this bag very comfortably with plenty of additional room: 15" Toshiba Laptop, Power Cord, Ethernet Cable, Small Power Strip, Two Cell Phone Chargers, a Spare Cell Phone, Several Small Cables, 3 Folders, Garmin Nuvi GPS Unit with Cable, and Dash Mount, Pens, Business Cards, Earbuds, Passport, Water Bottle, and a few other odd and ends. Item of Note: If you are are using this for everyday local travel there is a nice compartment on the back side of the bag for a concealed weapon.
SHOULDER STRAP:
Put Simply…Most Comfortable Strap I've ever had!
ABILITY TO ACCESS ITEMS QUICKLY:
Two small pockets on the front allow me access to boarding passes, passport, ID's, key's very quickly without having to undo buckles and open a larger compartment
Bio: